NEW HANDMADE PALMERA RATTAN MIRROR 
Handcrafted by Artisans made piece by piece is a truly piece of art. 
Perfect focus point in a bedroom or living room. 

*THIS ITEM CAN BE CUSTOM MADE 
We can deliver to any city in Canada. 
Email for Quote to hello@shopcasachic.ca
DIMENSIONS ARE :
73" L by 37" W 
NEW HANDMADE PALMERA RATTAN MIRROR 
Handcrafted by Artisans made piece by piece is a truly piece of art. 
Perfect focus point in a bedroom or living room. 

*THIS ITEM CAN BE CUSTOM MADE 
We can deliver to any city in Canada. 
Email for Quote to hello@shopcasachic.ca
DIMENSIONS ARE :
73" L by 37" W 
Thank you to support
Sustainable
Hancrafted In our workshop in Indonesia using best quality materials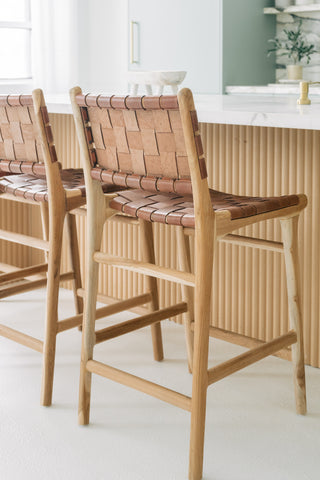 Eddie Bar Stools
Our Best Sellers Eddie Counter Stools In Stock on sale 50 % OFF - LAST UNITS AVAILABLE
Our Best Chairs Now on sale up to 50 % Off
Check our selection of Modern Chairs.